Sat, 3 March 2012
SC 12 #1 When a Class Goes Bad
How to Identify and Fix a Bad Class
What Happens When a Class Goes Bad?

PODCAST OUTLINE
What do you do with a dead class?
What do you do when a class isn't working?
This is not for the faint of heart.
It is our hope that this information will prevent the Professor from receiving poor course evaluations - or worse.
OR - taking away from the quality of learning.
For our student listeners, we hope that information will give you some insights into some of the challenges your professors may be dealing with.
A moment of truth, albeit - too late, is when you open the sealed envelope containing your course evaluations - often, months after the course has ended
HERE'S A LIST OF SITUATIONS WHICH MIGHT CONTRIBUTE TO A CLASS GOING BAD - BEFORE THE FIRST DAY OF INSTRUCTION:
- At the last minute, a professor is unable to teach a course and you take over.
- The professor who taught these students prior to your arrival taught very differently. This situation is very common, someone leaves a university and takes a different job, retires, or passes away. - The current student population, and the new Prof. are forced into a transitionary situation -sometimes overnight.
- When the professor designed the course, they deviated from the course description, which the students read when they registered for the course.
- The professor was just hired shortly before the class began did not have adequate time to design the course.
- The professor did not take the time "get to know who their students are" when they designed the course.
- The professor does not know how to design a course.
WHAT ARE THE SIGNS WHEN A CLASS IS NOT WORKING?
Some symptoms might be:
- Students are not engaged.
- Students drop early in the semester
- A student or students tell the Prof. the class is not working.
- Attendance problems.
- Lack of participation.
- Lack of community atmosphere in the class.
- Students not doing well with the materiel.
- Obvious lack of professor respect.
- Professor's attitude toward the class changes.
WHAT CAN HAPPEN WHEN THESE OCCUR?
- Students can complain to the professor
In our next podcast, we will continue with this topic and discuss solutions.
Well, thank you very much for listening to this episode and sincerely hope that we have provided you with some helpful information.
We welcome your feedback to this podcast and our work:
You May:
Go to iTunes and write a review
Email us! Daniel: daniel@studentcaring.com
David: david@studentcaring.com
Respond to the BLOG on STUDENTCARING . COM
OR You may tell give voice feedback on student caring TOLL - FREE voice number,
1 - (855) NEWWAY- CARE That's - 1 -(855) 639-9292
This episode was recorded on: Thursday, March 1, 2012
THANK YOU FOR LISTENING & PLEASE JOIN OUR COMMUNITY
You canfind us on these social networks:
Twitter
Facebook
Google +
... This way, we can keep you informed about our upcoming eBook and Audio program: The Caring Professor: A Guide to Effective, Rewarding, and Rigorous Teaching
Until next time: Keep Caring!
DAVID
And now, with gratitude to my son, Joseph < jpecoraro211@gmail.com> - for our guitar music.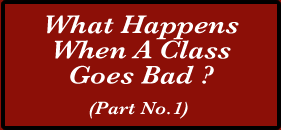 Comments[0]
---
Adding comments is not available at this time.