Wed, 27 September 2017
SC 233 No. 1 of 3 Understanding Our Millennial Students
In this podcast we feature the work of our colleague, Dr. Chip Espinoza.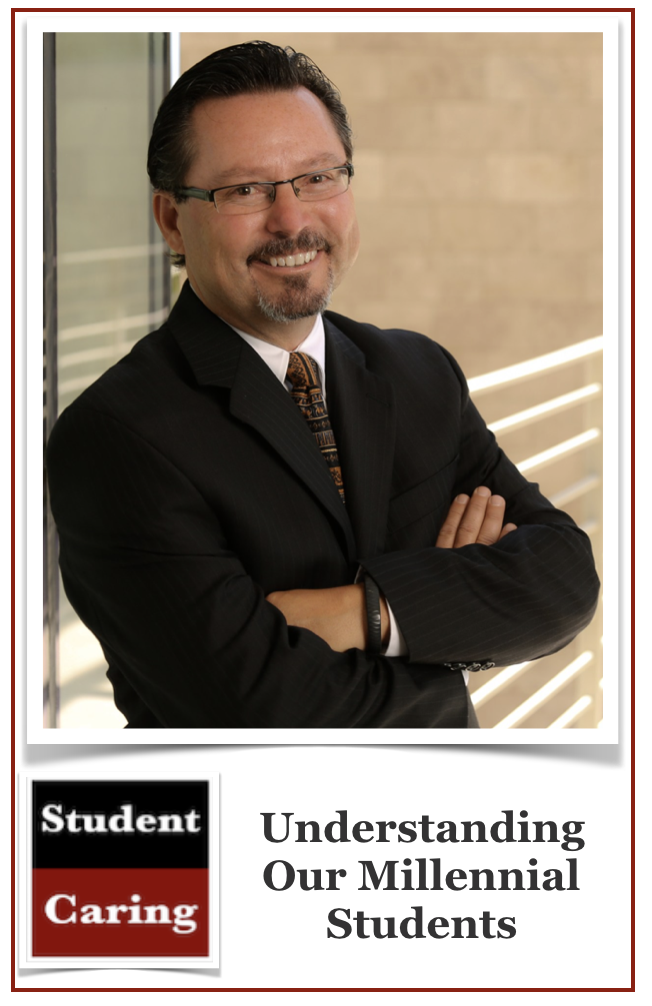 Meet Chip.
Author, speaker, consultant and Millennial Expert
http://chipespinoza.com
Recognized globally as a leading authority on the subject of generational diversity in the workplace, Chip Espinoza is trusted by Fortune 100 to family owned businesses to help them create environments in which all generations thrive.
He was recently named a top 15 global thought leader on the future of work by the Economic Times. Chip co-authored Managing the Millennials: Discover the Core Competencies for Managing Today's Workforce, Millennials@Work: The 7 Skills Every Twenty-Something Needs To Achieve Greatness At Work, and Millennials Who Manage: How To Overcome Workplace Perceptions and Become A Great Leader.
Excerpts from part one of three in this podcast series.
Podcast No. 233
Dr. Chip Espinoza:
All of my work is inspired by the students I teach.
My first inspiration came when I noticed a difference in my students from the 1990's to the 2000's.
My students of today are just waiting to raise their hands on a question.
When assigned a 10 - 12 page paper, they ask: "Is 10 pages a "C" and 12 pages an "A"?
Or, "How many classes can I miss and still get an "A"?
They expect that everything is negotiable.
They came in with the baseline expectation that they were going to get to participate, not only in what they were learning but in how they were going to learn. I realized that I had to make room for that.
Dr. Daniel de Roulet: It seems that what our students need is a real legitimate need for relationship.
They see me as someone to learn from and also to get to know.
Dr. Chip Espinoza: I believe there's been a redefinition of relationship to authority and power.
Today's young people do not need authority figures to access information.
Please join us again next week for Podcast No. 234, part two in this series.

Until then, keep caring!
~ ### ~
Comments[0]
---
Sat, 16 September 2017
SC 232 No. 2 of 2 Self Care for Professors
In this, part 2 of self care for professors we talk about our transition from summertime to semestertime and what that means for our health.
Comments[0]
---
Sat, 9 September 2017
SC 231 No. 1 of 2 Self Care for Professors
How can we take care of ourselves so we can take care of others?
At the beginning of this academic term, we discuss best practices of caring.
Comments[0]
---