Sat, 18 May 2013
SC 38 College: Your Chance at a New Start
In this podcast, we discuss the experiences of a high school student from the moment when they receive their acceptance letter to college and the transitional opportunities from high school to college.
In life, there are few chances for a new start. Don't be eager to conform.
Take advantage of this time to do a self-assessment of your life and formal education to date.
What do you want to change about yourself? Reflect about your friends and educational experiences as you prepare for college.
Resources mentioned in this episode:
We welcome your feedback to this podcast and our work: PLEASE go to iTunes and write a review or simply, in iTunes, click on STAR to rate us. – we would really appreciate that! Email us! Daniel: daniel@studentcaring.com OR David: david@studentcaring.com
OR You may tell give voice feedback on student caring TOLL – FREE voice number: 1 – (855) NEWWAY- CARE That's – 1 -(855)639-9292
THIS EPISODE WAS RECORDED ON Wednesday, March 20, 2013
PLEASE JOIN OUR COMMUNITY You may find us on: Twitter Facebook Google+ and Pinterest At STUDENT CARING DOT COM – You may also sign up for our free NEWSLETER – That way, we can keep you informed about our upcoming Book: The Caring Professor: A Guide to Effective, Rewarding, and Rigorous Teaching.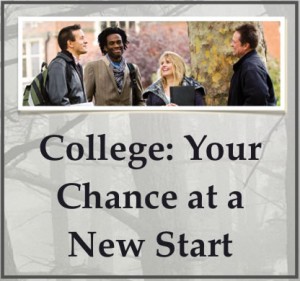 Comments[0]
---